Welcome to Gateway Hotel Dallas by Medical Center
The Gateway Hotel Dallas surrounds travelers with the conveniences that make business and leisure travel pleasurable. Style. Exceptional. Affordable. Budget Lodging.

The Gateway Hotel Dallas offers upscale hotel accommodations with rewarding luxury. Experience world class hospitality and lodging when you stay with the Gateway Hotel Dallas where our motto is to Exceed Every Hotel Guests Expectations.

Hotel has 4 floors and 195 rooms. Free Wi-Fi in rooms and common areas. Business center in lobby.

Onsite restaurant and Bar–Rio Bravo serves an array of decadent Mexican and American dishes.

Well-appointed contemporary accommodations with modern home comforts.
Various room types available. ADA, King bed, two Queen Bed rooms Some guestrooms provide jetted tubs, a kitchenette, and a separate living space 3 well-equipped meeting rooms.

Banquet Hall and Wedding Receptions is 2500 sq,ft. Complimentary chairs and tables bordered around the outdoor pool. Setup and catering along with all Audio Visual Equipment. Smaller venues are also available for intimate gatherings and private meetings for our business traveler.

Free use of fitness facilities onsite and free parking. Safe-deposit box at front desk.

From your first night as our guest at our 3 star hotel until you check out, our guest hotel representatives are available to assist you in every possible way.

We look forward to amazing you at the Gateway Hotel in Dallas Texas.
Current Events in Dallas
Techstars Startup Week Dallas '18
by Techstars Startup Programs
Mon, Apr 2, 2018, 9AM –
Fri, Apr 6, 2018, 9PM
Ross Tower please check your schedule for all venue locations
500 N Akard St.
Dallas, TX 75201
Techstars Startup Week is a free, five-day celebration of our community that builds momentum and opportunity around entrepreneurship. Were led by local entrepreneurs and hosted in amazing spaces all over town. And we want you involved.

32nd Abydos Literacy Learning
The New Jersey Writing Project in Texas
Fri, Apr 13, 2018, 6PM –
Mon, Apr 16, 2018, 4PM
15201 Dallas Parkway

Womens Work
Date Friday March 23, 2018 through Saturday April 21, 2018.
Location University of Texas at Dallas - SPN Galler
3020 Stewart Dr., Richardson, TX 75080
Price Free
Artists working in a variety of media create alternative views or counterpoints to some of the persistent cultural measures of womens value to society by upending or inverting them. Exhibiting artists will include Rachel Muldez and Colette Copeland Dallas, TX 75001.

EarthX Expo, Conference and Film
Friday April 20, 2018 through Sunday April 22, 2018.
10am-6pm
Fair Park
1300 Robert B. Cullum Blvd. Dallas, TX 75210
Expo
EarthX Expo, Conference and Film brings a diverse group of thought leadership and solution creators together from April 20-22, 2018, at Fair Park in Dallas. The Expo features a range of activities to enjoy such as interactive scavenger hunts, an Outdoor Adventure Zone including scuba diving and tree climbing, film, virtual reality, Goat Yoga, EarthxSolar, Tiny Homes showcase, education competitions, a Green Auto Show and more. For more information about the expo, conferences and film festival please visit earthx.org.
In 2017, EarthX hosted more than 900 organizations, 250 speakers, 61 features and film showcasing green practices to an audience of 116,000.

The Struggle Bus
Saturday January 27, 2018 through Monday April 30, 2018.
The Struggle Bus Run is a virtual race of 5k, 10k, or half marathon. 5 dollars from each race sale goes directly to Grind For Life cancer charity which provides cancer patients financial assistance for their needs. Run, walk, cycle or swim anywhere and anytime that is convenient for you. The 3 inch Struggle Bus medal will be mailed after you register.
---
Hotel Features

Free WiFi
Free Parking
Outdoor Seasonal Pool(Closed for Season)
Rio Bravo Mexican Restaurant On Site
Banquet Center and Weddings with 2,500 sq. feet
Fitness Center
Business Center
Flat Screen TVs and Cable
Fridge and Microwave
Hair Dryer, Coffee Maker
Jacuzzi Suites and Family Suites available
NO Smoking and NO Pets Allowed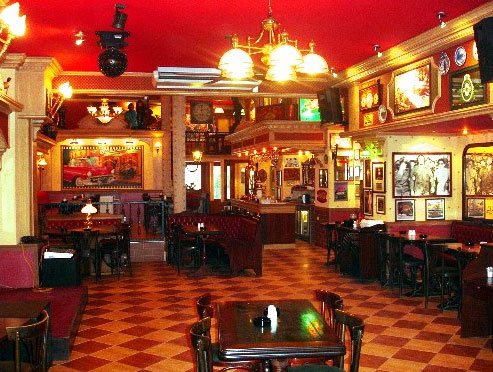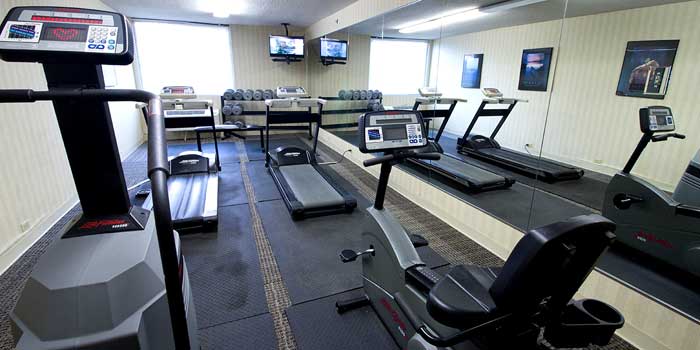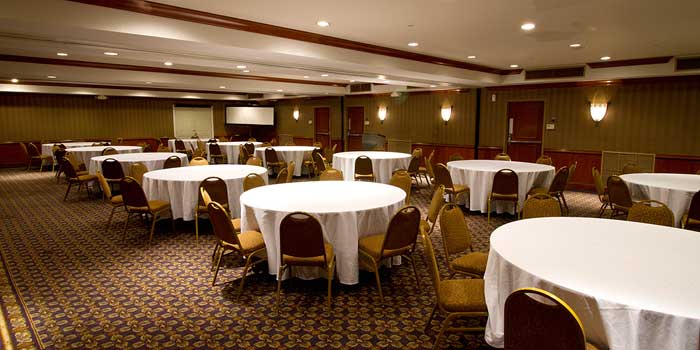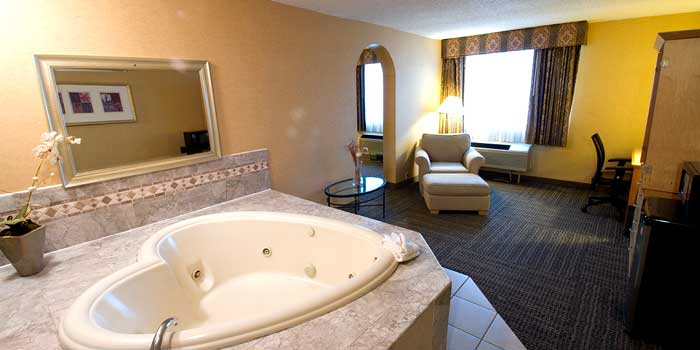 Activities : It's not all concrete and high-rises here. After all, this is Texas. For a refreshing adventure outdoors and breathtaking views, explore White Rock Lake , Klyde Warren Park , Katy Tail , Dallas Arboretum and more.
Airport : Dallas Fort Worth Airport and Dallas Love Field Airport The City of Dallas owns and operates Dallas Love Field, one of the finest general-purpose airports in the world. The airfield is located seven miles northwest of the downtown central business district and is managed by the City's Department of Aviation.
Attractions : Dallas Zoo 650 South R. L. Thornton Freeway Dallas, TX 75203 (469) 554-7500 The world-class Dallas Zoo covers 106 acres and features many rare and endangered species. Don't miss the award-winning Giants of the Savanna.
Business : Dallas Convention Center Website The Kay Bailey Hutchison Convention Center Dallas, like everything else in the city, is BIG– and Big Things Happen Here.
Dining : Dallas restaurants are more than the Texan favorites of steak houses , barbecue and Tex Mex . Food is our passion and we'll surprise you with fresh seafood , eclectic bistros and fantastic worldly cuisines ranging from Brazilian to Indian to European.
Downtown : Website Downtown Dallas, Inc. is the principal advocate, champion and steward of Downtown, effecting change by developing strategies, setting targets and mobilizing resources that:
Events : Official website Lights, camera, action, art! Go on a cinematic journey through our collection as we explore the connection between art and film.
Golf : Dallas is the perfect location for those looking to brush up on their golf swing or improve their handicap. With more than 200 courses of varied levels of play, the area has plenty to offer the golf enthusiast. Ample sunshine, gorgeous fairways and low green fees are just a few of the many reasons why Golf Digest ranked Dallas as the best golf city.
Government : Dallas City Hall 1500 Marilla Street Dallas, TX 75201 Directions to City Hall A citizen may choose to contact the City to request NON-emergency City services by clicking on " 311 & Services " above. For services not available on the Internet please contact a 3-1-1 Customer Service Agent to assist you. If you are outside City limits the phone number is (214)-670-5111. 3-1-1 is your call to City Hall. 3-1-1 provides access to City Services 7 days a week from 6AM – 8PM for routine calls and 24 hours a day, 7 days a week for urgent requests such as street leaks, burst pipes, sewer issues, sick, confined or injured animals, animal bites, traffic signal outages, downed signal light poles, street spillages and downed trees.
Hospitals : Texas Health Presbyterian Hospital Dallas www. texas health.org 8200 Walnut Hill Ln Dallas, TX (214) 345-2789
Shopping : Welcome to Spotlight on Shopping featuring many trendy, historical and eclectic Dallas shopping destinations. With moderate weather throughout the year, few other regions can feasibly offer shopping indoors and out as a fun activity to be enjoyed year-round. Use our official listings to find Dallas malls, boutiques, antique stores, and much more.
Sports : The Dallas Sports Commission is an non-profit organization that attracts, retains and supports sports and entertainment events that position Dallas as the premier sports destination. Our efforts have significantly increased awareness of Dallas locally, nationally, and internationally, and have resulted in the Dallas metro area being recognized as the #1 visitor destination in the state of Texas and the #1 sports city in America as voted by The Sporting News!
University : The University of Dallas Texas Your application is important to us so please read the following instructions before you submit your information to UT Dallas. It is our policy to use only the online ApplyTexas application in our undergraduate admissions process. Graduate students should only use the UT Dallas Graduate Application for Admission .
Welcome to our great hotel in Dallas Texas with affordable rates and cheap budget discount lodging. Gateway Hotel welcomes you to our budget hotel in Dallas Texas. Gateway Hotel will provide you excellent customer service with great amenities in comparison to all Hotels and Motels in Dallas Texas. Please visit us on your next stay in Dallas Texas and let us provide you with 4 star hispoitality for 2 to 3 star budget rates. Gateway Hotel has been providing lodging and accommodations in Dallas Texas for sevral years and looks forward to providing our valued customer and business traveler with the best service in Dallas Texas for Hotelsand Motels in our local area.
Gateway Hotel Dallas Texas TX Hotels Lodging Accommodations Budget Affordable Motels Cheap Vacation Packages Specials Weddings Business Travelers Business Meetings Extended Stay. Gateway Hotel is one of the finest Hotels and Motels in Dallas Texas